Mr. Oscar N.Onyema ,OON
Board Chairman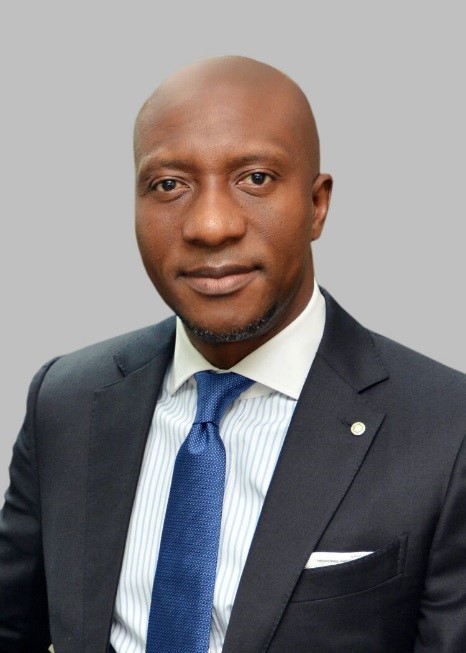 Mr. Oscar N. Onyema is the Chairman of Central Securities Clearing System (CSCS) PLC, the clearing house for the Nigerian capital market. He assumed the role in 2011 after his resumption as Chief Executive Officer of The Nigerian Stock Exchange, and member of the National Council in April 2011. Before this, he gained experience for over twenty (20) years in both the United States financial markets and the Nigerian information technology sector. He serves on the boards of all four subsidiaries of The Nigerian Stock Exchange. Mr. Onyema is also the President of the African Securities Exchanges Association (ASEA), and a board member of the National Pension Commission of Nigeria (Pencom).
He has served as the Senior Vice President and Chief Administrative Officer at the American Stock Exchange (Amex), which he joined in 2001. He was the first person of colour to hold that position, and was instrumental in integrating the Amex equity business into the New York Stock Exchange (NYSE) Euronext equity business after the latter's acquisition of Amex in 2008. He then managed the NYSE Amex equity trading business, which he helped position as a premier market for small and mid-cap securities.
In 2014, Onyema was made an Officer of the Order of the Niger (OON) in "recognition of his contribution to economic development, the transformation of The Nigerian Stock Exchange and the Nigerian capital markets". Mr. Onyema is an alumnus of Harvard Business School having completed its Advanced Management Program. He has an MBA from Baruch College, New York and BSc from Obafemi Awolowo University, Ile-Ife.
---
Mr. Haruna Jalo-Waziri
MD/CEO, CSCS
Mr. Haruna Jalo-Waziri is an experienced Financial Markets Expert, his award-winning career spanned over twenty-five years in Capital Markets. He has vast experience in Deal Origination, Investment Management, Securities Trading and Regulation.
He started his career at the Nigeria Stock Exchange and subsequently moved to the Securities and Exchange Commission, the apex regulatory organization of the Capital Markets in Nigeria. He worked with Afrinvest West Africa (formerly SECTRUST) and Kakawa Discount House Ltd where he started the Asset Management Department, which he later transformed to a full fledge company "Kakawa Asset Management Limited" (now FBN Merchant Bank). He later joined the services of First Alliance Pension & Benefits Limited (Now ARM Pensions Limited) in partnership with Mcube South Africa.
In 2007, he was appointed MD/CEO of UBA Stockbrokers Limited, a subsidiary of United Bank for Africa (UBA Plc) which he successfully made one of the top 5 securities trading companies in Nigeria. He thereafter became the MD/CEO of UBA Asset Management Ltd.
Haruna Jalo-Waziri was appointed the Executive Director, Capital Markets in 2012 with a primary responsibility for the overall capital market developments. He implemented key initiatives such as; Capital markets partnership agreement with the London Stock Exchange Group, Developed the Sovereign Green Bond, Introduction of Federal Government Retail Savings Bond, Launched the NSE Premium Board, MSCI Index Partnership- GICS Adoption and the 1st dual listing on the NSE and LSE Main Board amongst others.
He has served on several Boards including FSDH Merchant Bank, Nigeria German Chemical Plc, Oakwood Protea Hotel, Central Securities Clearing System Plc and Coral Properties Limited. He is currently on the Board of Special Olympics Nigeria. He is also the current Vice President of the AIFA Reading Society, an NGO that focuses on promotion of a reading culture and the attainment of a sustainable educational development across Africa.
Haruna Jalo-Waziri is a graduate of Economics from the University of Maiduguri and holds an MBA from Abubakar Tafawa Balewa University Bauchi. He has throughout the course of his career attended various courses and seminars on Capital Markets Operations, Management and Leadership, both locally and internationally. He is an alumnus of Lagos Business School and the Venture Capital Institute of America. He is also a life member of the Institute of Directors.
---
Mr. Bayo Olugbemi
Non-Executive Director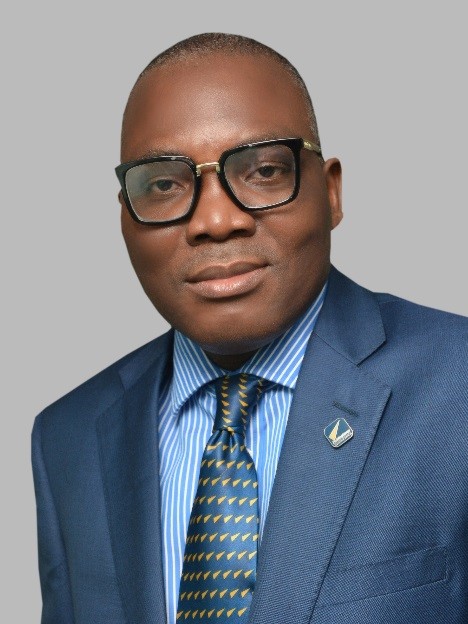 Mr. Bayo Olugbemi is the MD/CEO of First Registrars & Investor Services Limited. He has extensive experience in the areas of Investment Banking and Portfolio Management.

Bayo Olugbemi is a graduate of Accounting from the University of Lagos. He holds a MBA from the Lagos State University and a MSc in Corporate Governance from Leeds Beckett University in the UK. Mr. Olugbemi is an alumnus of some of the World's top management schools like the Lagos Business School, Harvard Business School,INSEAD France,IMD Switzerland,Wharton Business School and Stanford Business School amongst others.


He is regarded as a pioneer in the Nigerian Share Registration industry, having pioneered several Capital Market Registrar Companies. He currently serves on the Governing Councils of several professional bodies such as The Chartered Institute of Bankers of Nigeria, Institute of Capital Market Registrars and Lagos Chamber of Commerce & Industry as well as on the boards of several Corporate Organizations.

He is a trainer in Leadership, Management, Corporate Governance and Ethics, Business Formation, Capital Market Development and Share Registration as well as being a Motivational Speaker of high repute. He is an avid reader and author of three published books: Advancing Through Adversity; Economic & Financial Stewardship and When Tomorrow Comes. He also has to his credit many unpublished works.

Mr. Olugbemi is a Senior Pastor in The Redeemed Christian Church of God and serves as the Pastor-In-Charge of Lagos Province 21, Victory Chapel, Magodo.


MR. Uche&nbspIke
Non-Executive Director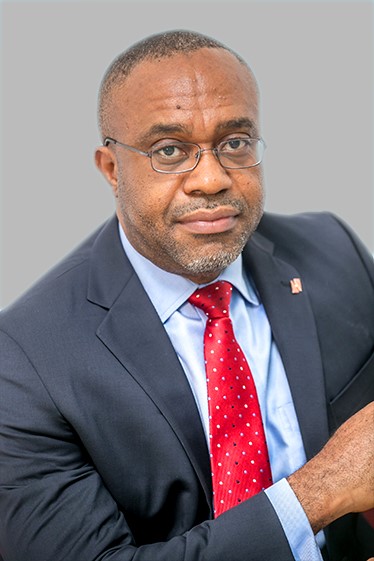 Mr. Uche Ike holds a first degree in Accountancy and a Master of Business Administration. He is also an Associate Member of The Institute of Chartered Accountants of Nigeria. He has over 27 years banking experience covering Banking Operations, Audit, Compliance and Risk Management. He is presently the Executive Director Risk Management, Compliance and Corporate Governance for United Bank for Africa Plc.
---
Mr. Eric&nbspIdiahi
Non-Executive Director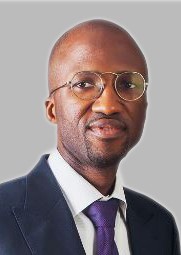 Mr Idiahi is a Co-founder and Partner of Verod Capital Management Limited.Prior to founding Verod Capital, Eric was the managing partner of Fountainhead Media Group. Eric previously worked at Financial Derivatives Company Limited.
He is a Director of Union Trustees Ltd, RotoPrint Ltd, African Lifestyle Limited, EMZOR Pharmaceutics Industries Limited, Greensprings Educational Services Limited, and on the Board of Regents of Harris Manchester College, Oxford University. He received a B.Sc in Economics from the University of Houston, Texas and an MBA from Saïd Business School, University of Oxford, Oxford, England
---
Mr. Roosevelt&nbspMichael&nbspOgbonna
Non-Executive Director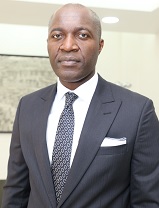 Mr. Roosevelt Michael Ogbonna is the Group Deputy Managing Director, Access Bank Plc. He served as Executive Director, Commercial Banking Division of the company between December 2, 2013 and April 20, 2017.
Until December 2, 2013, Mr. Ogbonna served as General Manager, Divisional Head, Commercial Banking Division within the company.
He started his banking career at Lead Merchant Bank as Money Market Dealer and moved to GTBank Plc in 1997 where he worked in Institutional Banking. He was Team Leader of one of the business units in GTBank, a position he held until 2002 when he joined Access Bank Plc.
Mr. Ogbonna has attended various training programmes both locally and internationally on Leadership, Credit and Risk Management including the Harvard Business School Management course on Financial Instruments and Markets, Citibank New York training on Advanced Credit Analysis, Euromoney Asset and Liability Management course, Euromoney Derivative Boot Camp and the INSEAD.
He is a fellow of the Institute of Chartered Accountants of Nigeria (ICAN). He got a Bachelor of Science Degree in Finance and Banking from the University of Nigeria, Nsukka in 1996. He is a member of the Board Credit and Finance Committee of Access Bank Plc.
---
Ms. Tinuade T.&nbspAwe
Non-Executive Director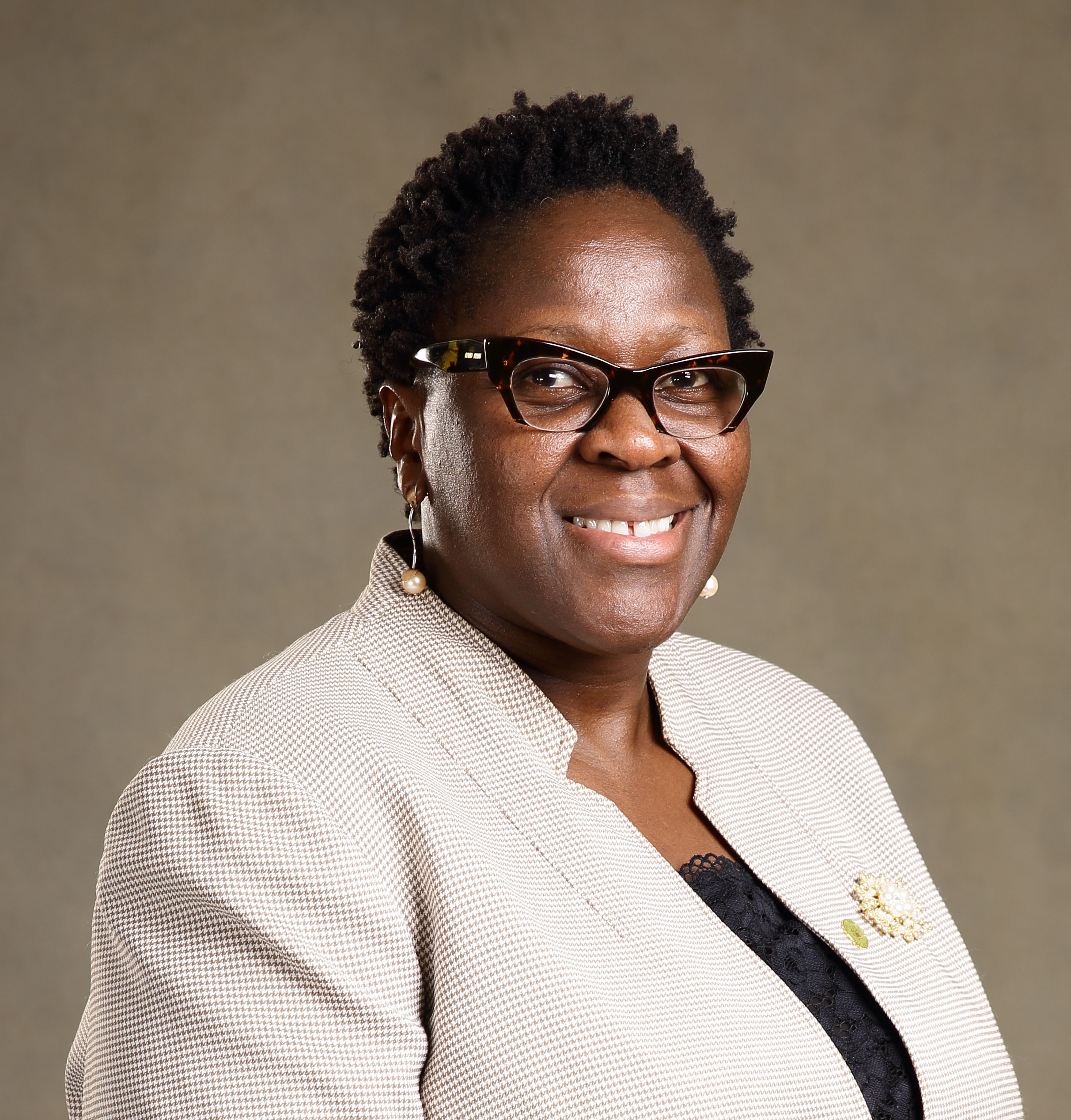 Ms. Tinuade Awe is the Executive Director, Regulation at The Nigerian Stock Exchange. She is responsible for providing effective leadership to ensure that The Exchange's policies, business operations, and its relationships with regulators, its members, issuers, and other stakeholders are in compliance with all applicable laws and regulations. In addition, she served as Secretary to the Council of The Exchange from January 2011 to October 2015. During this period, she was instrumental in building the governance structure of The Exchange.
Ms. Awe has a wealth of experience and a solid track record across organizations on three continents, including with the United Nations International Criminal Tribunal for the former Yugoslavia, in The Hague, the Netherlands; the United Nations Compensation Commission in Geneva, Switzerland; and top tier law firms in Nigeria and New York. Ms. Awe has been involved in major regulatory initiatives, including as Project Director of the CBN-SEC Joint Task Force on the Intervened Banks from April to August 2010 and as a key player in The Exchange's interface with the investigators that conducted the forensic investigation of The Exchange in 2010. She was a member of the Board of the Financial Reporting Council of Nigeria from May 2013 until July 2015 and currently serves as a Trustee of the Investors' Protection Fund of The Exchange.
For seven (7) years, she was an attorney with the New York office of Simpson Thacher & Bartlett, a leading law firm with global presence. At Simpson Thacher, her clients included global financial institutions and capital markets players. She also represented regulated entities in their dealings with their regulators, including the Office of the Comptroller of Currency and the Securities and Exchange Commission in the United States.
During 2007 and 2008, Ms. Awe took time off from the law to indulge her passion for education as Anglophone West Africa Associate Director of Admissions for the African Leadership Academy in Johannesburg, South Africa, a two-year educational institution established to develop young African leaders in all genres of human endeavor. At the Academy, she assisted with the design and development of the Academy's student recruitment and public awareness strategy for Anglophone West Africa.
Ms. Awe has over twenty-three (23) years of professional experience. She is an alumnus of Obafemi Awolowo University from where she graduated as the Best Female Student in the Faculty of Law with a merit grade. She finished at the Nigerian Law School with First Class Honors, graduating as Best Overall Student. She also holds LL.M Degrees from Harvard Law School, where she was a Landon H. Gammon Fellow, and The London School of Economics and Political Science, where she graduated with Merit. She is admitted to both the Nigerian and New York Bars.
Her interests include education, travelling, African art, and gender and development.
---
Chief Onyenwechukwu Patrick Ezeagu- M.Sc., MBA, B.Sc., FCS, FDM
Non-Executive Director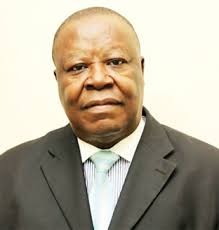 Chief Ezeagu graduated from Liverpool John Moores University, Liverpool, UK, University of Lagos, Nigeria and University of Nigeria, Nsukka where he obtained M.Sc. Governance & Finance, MBA Finance and B.Sc. Management degrees respectively. He is a Fellow of Chartered Institute of Stockbrokers and a Fellow of Institute of Direct Marketing of Nigeria. His career spanned Consultancy, Banking, Finance and Capital Market.
Chief Ezeagu is a member of the Technical Committee of the West African Capital Markets Integration Council (WACMIC). He was a Member of Finance Committee, Chartered Institute of Stockbrokers and served as a member Investment Management Sub-Committee of the Capital Market Committee of the Securities & Exchange Commission (SEC). He also served and still serving in various Committees of both SEC and Nigerian Stock Exchange to promote the ideals of the Nigerian Capital Market. Chief Ezeagu has been registered with SEC and has actively operating in the Capital Market since 1994.


He is currently the Chairman of Association of Stockbroking Houses of Nigeria (ASHON), the Managing Director/CEO of Solid-Rock Securities & Investment Plc and on the Board of the Lagos Commodities and Futures Exchange Ltd among others.

Chief Ezeagu is widely travelled and had attended many executive management training programs both locally and internationally. He is a member of the prestigious Lagos County Club 1949 (served on the Club's Investment Committee) and PENA Club of Nigeria (its former President).

---
Mr. Oluwaseyi Abe
Non-Executive Director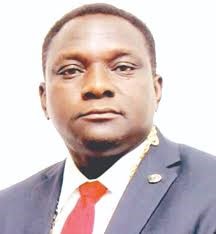 Oluwaseyi Abe is currently the Managing Director / CEO of Magnartis Finance & Investments Limited — one of the most structured players in the Nigerian Capital Market with regional market operations that cut across emerging African markets. Prior to this engagement, Seyi (on secondment from Magnartis Finance & Investments Limited) was the Chief Investment Officer of Aiico Pension Managers Limited.
One of the ihoroughbred investment banking careerist in his generation; Seyi started his career with Lead Group in January 1990. In August of the same year, he was seconded to Nigerian Stockbrokers Limited - a subsidiary of NAL Bank Plc for one year training in stockbroking and investment management. He returned to Leadbank in January 1992 after a successful training program and qualification as a professional Stockbroker. On his return to Leadgroup, he commenced trading on the floor of the Nigerian Stock Exchange for the bank and acted in many capacities as investment manager and-advisor. He was involved in capital raising exercise for many companies amongst which are FBN Plc, UBA Plc, IBL Plc, UBN Plc. and Wema Bank Plc. etc. He participated in packaging several Initial Public Offers, (IPO), Rights Offers etc. Seyi was also involved in both local and foreign treasury dealing activities. For several years, he played leading roles in the marketing of the bank's treasury / capital market products. He at different times headed various functional units of the bank such as Investment Banking, Private Banking; Issuing House; Corporate Finance; Transaction Banking, Treasury Marketing and Product Development. He also had a stint in the commercial & consumer banking group.


Further, Seyi was very instrumental to the development of the bank's asset management business and deployment of same across the bank's branches nationwide. He rose to the position of Chief Operating Officer for Lead Securities and Investments Limited-a stockbrokerage and asset management company and member of the Nigerian Stock Exchange. Seyi Left Lead Capital in September 2006 for Magnartis Finance & investments Limited (Member of the Nigerian Stock Exchange).

Seyi is an accomplished Investment Banker, a serial investor and very active operator in the financial market landscape. He rose to the peak of the stockbroking profession and is currently the immediate past President / CIC of the Chartered Institute of Stockbrokers of Nigeria.

He attended the University of Ife, Ile-Ife where he bagged a Second Class (Upper) Honors Degree in Social Sciences and finished as the Institutions best graduating student in Sociology and Anthropology for the year 1988. He obtained a M.Sc. Degree in Marketing from the University of Lagos, Akoka in 1996 and an MBA from Ondo State University, Ado-Ekiti in 1998. He also attended the prestigious Senior Management Management Program of the Lagos Business School (Pan African University).

Seyi presently on the board of Kingspride Group, Insight Microfinance Bank Limited, Magnartis Finance & Investments Ltd (Member of the Nigerian Stock Exchange), D2RS Group, Pure Imagination Limited (South Africa) and Astrocraft Consulting (UK).

Seyi is widely travelled and he has an uncanny networking capability.

---